REISSUE AN ACTIVATION CODE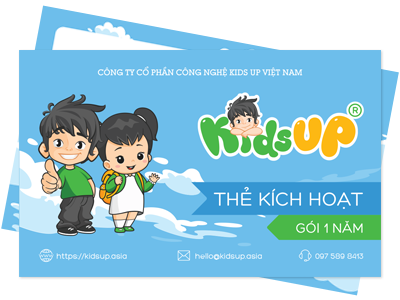 Each activation code will be allowed to use on 02 different devices of your choice. In the event these 02 devices are damaged or lost, etc, customers are allowed to transfer their usage rights to another device for up to 05 times in 1 year. Below are the procedures of transfering devices.
Step 1: Contact KidsUP's Hotline at: 0975 898 413 and request to change the device to use the product
(Note: To secure the rights anđ benefits of Customers, KidsUP will only support calls from the registered phone number, which means as you enter a code for the first time, you are understood as the owner of the Activation Card and the support center will not provide support if the customer call with another phone number).
Step 2: Provide KidsUP's Customer Care Specialist with details about the device in which usage rights need to be removed. Customer care specialists will remove the device and notify the Customer that the old device has been successful removed from the system.
Step 3: Reissue the activation code to the Customer, in case the Customer forgets the code.